Why Do We Collect Personal Information?
MSMAP collects and uses personal information in order to better communicate with the community. MSMAP contacts individuals, families, and businesses interested in MSMAP and informs them of upcoming activities, schedule changes, and more. MSMAP primarily uses email and telephone. Occasionally, MSMAP contacts individuals through the U.S. Postal Service.
What Personal Information Do We Collect?
We collect personal information that you may volunteer in the normal course of offering services to the community including:
First and Last Name
Address, City, State, Zip Code
Telephone, fax, and cell numbers
E-mail address
How Do We Collect Personal Information?
We collect personal information when you provide us with the following:
Liability & Information Waivers
Promotion Exam Applications
Using our electronic services such as sending us email
Telephone calls and voice mail messages
Signing up for our email newsletter
We do not collect information about our visitors from other sources such as public records, private organizations, or other entities.
Anonymous Website Visitor Access
NOTE: You can view the MSMAP home page in your web browser and most interior MSMAP web pages without disclosing any personal information. Visitors to the MSMAP website are not able to communicate with other visitors and cannot post information to be accessed by others via the web site. MSMAP does not automatically log personal data nor do we link information automatically logged by other means with personal data about specific individuals.
We do not disclose your personal data with nonaffiliated third party organizations or individuals for direct marketing purposes.

However, please take note that the law lets us share personal information with government and law enforcement authorities and with others pursuant to:
law or in response to a facially valid order, search warrant, or subpoena;
establish or exercise our legal rights or defend against legal claims;
detect or prevent criminal activity, fraud, material misrepresentation, or material nondisclosure;
protect and defend the rights, property, or safety of our organization or others.
MailChimp, PayPal, and Facebook
We use MailChimp, PayPal, and Facebook for our email newsletter, online donations, and social media posts, respectively.

You may choose to use or not use their services as you wish. By accepting and using their services, your information is subject to their respective terms of service and privacy agreements.

Brief summaries for each company are provided below, but you are encouraged to review their privacy information for full understanding of how they use your information.
MailChimp. We use MailChimp as our email newsletter service. MailChimp has access to both the data on our distribution list (email addresses, first and last names) and the information in our newsletters.
One of the services provided by MailChimp is the ability to determine who has has opened or not opened our newsletter emails or clicked on links in those same newsletters. That and all other tracking information available to MSMAP officers is also available to MailChimp, and MailChimp may collect and review that information.
We encourage you to learn more about MailChimp's privacy practices on their website.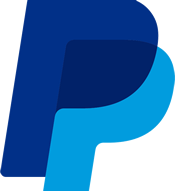 PayPal. PayPal has an extensive Privacy Policy. In brief, PayPal does "not sell or rent your personal information to third parties for their marketing purposes without your explicit consent...and only shares your personal information with third parties as described in this policy." Also, PayPal offers you the option to manage your communication and other preferences.
Because the use of PayPal's services requires very private information such as banking account numbers, date of birth, and social security numbers, we encourage you to learn more about PayPal's privacy policy on their website.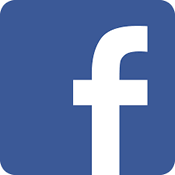 Facebook. Facebook offers a lot of information about your privacy, data use, and various settings on their website. If you ask us, it's not the easiest information to understand. However, Facebook does clearly state that they're "committed to protecting your information" and they "have industry standard and proprietary network monitoring tools constantly running in our system in order to prevent security breaches and protect the security of your data."
In addition, Facebook provides a "Privacy Policy" that they call their "Data Use Policy". This policy provides a lot of detail about what information Facebook collects and how it is used. And, by "a lot," we mean "a lot."
We encourage you to learn more about Facebook's privacy practices on their website.
California Privacy
Under California Law, California residents have the right to request two important bits of information — in writing — from businesses with whom they have an established business relationship.
A
A list of the categories of Personal Information — such as name, email and mailing address and the type of services provided to the customer — that a business has disclosed to third parties (including affiliates that are separate legal entities) during the immediately preceding calendar year for the third parties' direct marketing purposes.
B
The names and addresses of all such third parties.
To request the above information, please contact us through via email or in writing.
The protection of personal information about you is a priority. MSMAP has always considered the protection of sensitive information to be a foundation of community trust and a sound business practice.

The security of personal information you may submit in connection with participating in any of MSMAP programs, completing a rank promotion exam application, submitting a survey response, and/or registration for any feature on the website is of the utmost concern to us, and we strive to ensure its security in our systems.
We maintain strict physical, electronic, and procedural safeguards designed to protect your information from unauthorized access by third parties.
We restrict access to personal information to current board members, the head instructor, and select officers.
A note about email. Email, however, was never intended to be a completely private method of communication, and no data transmission over the Internet can be guaranteed to be completely secure. Therefore, we cannot guarantee the security of any information you transmit to us via email: You transmit such information at your own risk.
We will continue to assess new technology to evaluate its ability to provide additional protection of your personal information in our systems.