Overview of Taekwondo
Taekwondo is an exciting martial art that combines a variety of kicks, strikes, and blocks into a dynamic system of sport and fun. Although taekwondo is perhaps mostly familiar as an Olympic sport, it is primarily a healthy activity requiring strength and flexibility to perform powerful striking and kicking combinations.
More importantly, taekwondo is an activity that reinforces positive characteristics helping individuals become better citizens of the community. Through regular training, participants develop and learn the value of self-training, self-discipline, self-confidence, self-defense, and self-respect.
What are the Benefits?
With regular training, participants improve physically, mentally, and, in many cases, emotionally.

PHYSICAL. Obvious benefits are seen almost immediately with improved balance/posture, flexibility, strength, coordination, and aerobic fitness. These characteristics are essential for taekwondo success. Longer term benefits include the ability to apply these characteristics to other activities. For example, using a baseball bat for power or percentage; swinging a golf club or tennis racket well; or, handling a soccer ball through several defenders.

MENTAL. In addition to the physical benefits, our program is designed to exercise the mind also: memorizing prearranged movements (forms); be able answer questions related to the use of their growing skills (use skills in the proper context); and, develop an awareness of what's going on around them and how they relate to their environment (improve concentration and exercise good judgement). According to parents, teachers, and principals, many children improve their performance in the classroom after spending even a short amount of time with us.

EMOTIONAL. Taekwondo training can be a stablizing factor for many participants. Meeting challenges in a highly supportive and structured environment can have powerful results. Taekwondo offers a unique environment where participants can yell and kick and hit things — and it's OK. This intense release of nervous energy can surprisingly have an overall calming effect. Combined with an emphasis on positive social skills, participants develop the tools to manage and apply their energy in constructive ways — at home, school, and on the field.

BOTTOM LINE: Taekwondo training provides a solid foundation for future success with a positive — and balanced — combination of body, mind, and emotion.
Don't take our word about what we do—read what our parents say about us, what we do, and what they get from it.

"Our daughter is a very gentle being, so this competition took tremendous courage for her. She is now stronger emotionally and mentally — a major victory for her! Taekwondo has helped her expand her mature qualities, giving her focus and confidence to face anyone."
"Not only has participation in MSMAP met our expectations, it has far exceeded them. Our children's self confidence is amazing, and they both take leadership roles on and off the mat. I have witnessed my son calmly stand up to bullies, not only for himself, but for others as well. I am so proud of all of the students successes over the years. It does not come easy, and it takes a lot of hard work and dedication. Master Buhs is an amazing instructor and role model."
"I see changes in both of our boys since starting taekwondo. Dylan has always been shy and I see him coming out of his shell more. Tiny Tigers helps Brayden feel important and has enhanced his loud and passionate personality. I see more confidence, better flexibility and balance."
"MSMAP makes a huge difference in this community for both kids and adults. So many kids from exceedingly diverse lifestyles and households meet together on the mat and practice not only martial arts, but also respect, cooperation and tolerance."
"Tiny Tigers give our 5-year-old grand-daughter the confidence to be assertive in a positive way, to say what is on your mind, and if something does not feel right, it is OK to say, 'No.' Plus, the older kids that help are a group of sweet, kind role models."
"I have no doubt that being part of this group is what my son needs and is helping him to grow and become a better person."
"Since starting taekwondo at the MSE After-School Program, I've noticed an increased ability for my daughter to focus on a task and an increase in her self-confidence."
"The instructors teach and encourage safety, manners, and respect while keeping it fun. Our sons have learned discipline, a new idea of what respect means, and how to deal with disappointment. They have discovered the joy and anxiety of preparing for a promotion test, and, most importantly, that focus and hard work pay off."
"Chuck goes out of his way to bring the students and parents together regularly, and to work with area schools to help the community understand the benefits of taekwondo — discipline, manners, respect, and peaceful conflict resolution. As parents, we watch this happen constantly in Chuck's classes — an invaluable experience for our six year old son."
"MSMAP provides a steady, reliable place for us to go and learn about safety, self-respect, teamwork, and also martial arts. I get exercise and confidence. I feel by training I am becoming my best self and a better parent. I can better protect myself and my children and that feels great. I feel confident that my children can protect each other and themselves as well as others. My kids are stronger, more confident, and more disciplined. They get out energy and aggression which makes arguments at home less frequent and more reasonable. I have found a family at MSMAP and so have my kids."
"At competitions and promotion exams, I've seen the results of my son's training at more levels than just the physical skills. He is focused and maintains his composure under pressure."
"Having the opportunity to participate in this program with my son makes the experience special and unique. Not only are we practicing a healthy lifestyle, but also building self-confidence and strong minds together. As a Mom, I am thrilled to be in a program that is so family friendly!"
"After only two classes, I can already see a difference in my daughter's self-confidence and the sense of belonging to something that she can take pride in."
"The students' respect and focus is always felt in the studio. The level of performance by the students is a direct reflection of the high level of instruction they receive. We are so fortunate to have such a quality martial arts program in our area."
"After Competing in his first tournament and winning gold, my son now understands what training really means. It was awesome, a great experience!"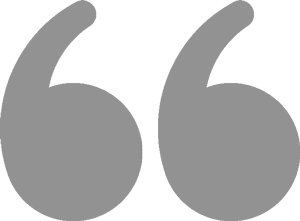 At my taekwondo classes, I learned that everyone should help each other. By sharing our goodwill, all of the MSMAP participants learn to step up and act.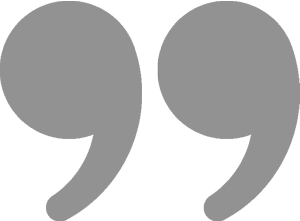 Vitaliy Tveritin
2014 & 2018 Black Belt
(Began 2008)
Technical System
Taekwondo includes the following five elements:
Basic Movements (kibondongjak)
Forms (poomsae),
Sparring (kyorugi),
Breaking (kyukpa),
Self-Defense (hoshinsul).
1. BASIC MOVEMENTS
Basic movements are movements that become fundamentals. Fundamentals that are precise and powerful become effective techniques for defense and health. Basic movements include the following.
✔
Blocking & Striking. Proper movement is important to effectively block and strike. Precise movements develop into effective techniques.
✔
Kicking. It is especially important that kicking training emphasize precise movements. For example, the effect of pivoting of the trunk when kicking affects balance and therefore requires close attention to how the leg moves.
2. FORMS
Forms, or poomsae (pronounced, "poom-say"), training is performing pre-arranged striking and kicking techniques in a pattern for attack and defense. Forms practice, either alone or in a group, is excellent for low impact exercise for improving balance and coordination. Performed properly, poomsae reflects the elegant application of power that the human body is capable.
3. BREAKING
Breaking is the use of strikes and kicks against a solid object, typically pine boards. It is a demonstration that measures how much and how well the practitioner has been training. Traditionally, breaking is a mandatory activity during promotional testing. One of the most common objects is the wooden board. In order to do well in breaking, one must develop concentration, agility, speed, breath control, consciousness of the target, precision, and harmony. It is an astonishing phenomenon that all the important joints in our body can become weapons.
4. SPARRING
There are two types of sparring in taekwondo: arranged and free. Each type involves using various skills against an attacker/opponent in a controlled situation. Safety is always a priority for MSMAP in any type of drill or exercise.
✔
Arranged Sparring. In brief, one person attacks and one person defends using a variety of options (blocks, strikes, kicks). The defender can use whichever techniques they are familiar and have practiced. The attakcs and defenses are arranged in advance in order to develop a better understanding of distance, balance, targeting, and effectiveness of technique. Arranged sparring is often emphasized prior to beginning any free sparring practice.
✔
Free Sparring. This is a very sophisticated system of one-on-one combat. Participants are allowed, within the rules for safety, to apply a wide variety of kicking techniques and combinations against each other. A significant challenge is that the target is moving so distance continually changes and there is no knowing in advance of what will happen. For full-contact free sparring, participants wear protective equipment. Free sparring integrates power, speed, coordination, reaction, and deceptively graceful movement.
5. SELF-DEFENSE
Self-defense techniques are direct-contact techniques against attackers. In order to integrate techniques, practitioners must work on mental concentration, practice as if they are in real situations by following an instructor's strict lessons, and pay attention to the frequency of these situations' occurrences. There is no short cut in learning self-defense technique training. One must set a long-term goal and train constantly, and then he/she will master the techniques some day.
Learn More...
What are the essential taekwondo techniques? Find out here...
Competition: Four Types
Taekwondo includes four different types of competition. Each type of competition adds a level of focus and purpose that makes the training that much more exciting: sparring, forms, breaking, and self-defense.
SPARRING
This is most the familiar type of competition and is found in the Olympics: two people, wearing protective gear, use a variety of skills to strike their opponent. Training for sparring is an excellent way to become more comfortable with applying techniques against a real person in addition to improving mobility, timing, and adaptability.
FORMS
Forms competition is fun for all ages as it does not require combat; it requires grace, power, and flexibility of movement in addition to the unified purpose of mind and body. Forms competition can be done individually or as a team and is gaining popularity around the world.
BREAKING
Although not routinely offered at tournaments (and mainly seen at demonstrations and rank promotion exams), requirements for breaking competition include degree of difficulty, precision, power, speed, and creativity. Board breaking is a visually exciting, rewarding, and satisfying challenge to apply skills.
SELF-DEFENSE
This can also be called "arranged sparring" and is a more recent type of competition. Two or more people demonstrate pre-arranged techniques against 'attackers' and demonstrate various ways to defend themselves. This is a very exciting type of competition that can be very creative.
Learn more...
Get more details about taekwondo competition.
Check it out! Watch cool taekwondo videos featuring exciting, pulse-pounding Olympic action and insightful interviews:
Go to: Taekwondo Olympic Action

NOTE: Safety is always a priority. Members participate according to their experience and can decline participating in any drill and watch and learn should they feel like doing so.

A Note About Competition
Many people frown upon the idea of mixing martial arts with competition, believing that the martial art is compromised in some way. Others may feel that competition itself is detrimental to their overall well-being.
MSMAP takes the approach that competition is a helpful learning tool for a complete taekwondo training experience. Dr. Ken Min, a pioneer of martial arts in the United States, describes taekwondo as "more than an art of action, but a physical expression of the human will to survive and as an activity to fulfill man's spiritual cravings."
He further describes the benefits of how taekwondo competition within the Olympic movement offers unique benefits unavailable from other martial arts:
"Both the Taekwondo an Olympic movements share the common spirit of challenging human beings to overcome their limitations and strive for both physical and spiritual perfection. They also share the drive to overcome national and cultural boundaries and to transcend the barrier that keep people apart."Source
In other words, it's not about the winning and losing; it's about creating a better world through the positive action and dedicated effort of responsible individuals.
Learn more about Dr. Ken Min in our Taekwondo History section:
Go to: Taekwondo History: Taekwondo in the U.S.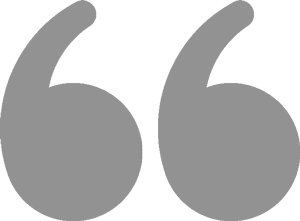 I want to be a safe person to be around. I like to find the diplomatic solution as the way to work things out. I'd rather make friends than enemies.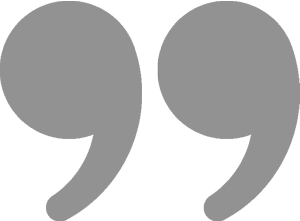 Griffin Hough
2010 Black Belt
(Began 2001)
Promotion Exams
Approximately twice per year (generally summer and winter), we hold a rank promotion examination. These exams allow members who have trained and prepared during the previous months to be tested for their next rank. The rank system starts at white belt (10th geup) and moves up through yellow belt, green belt, blue belt, red belt (1st geup), and black belt (1st dan and up).

Eligible candidates for the promotion exam are expected to fulfill all rank requirements.
Go to: Taekwondo Exam Information
On The Way To Black Belt
Our curriculum is based upon the international standards set by the Kukkiwon, the world taekwondo authority. Promotion Exam requirements follow those of the University of California-Berkeley Martial Arts Program (UCMAP) thereby assuring that participants who successfully pass each promotional examination have their rank recognized around the world.

The Kukkiwon serves as the issuing body for taekwondo dan rank (black belt degree) promotion requirements and certification. In addition, the Kukkiwon conducts research and instructional seminars and is home to the World Taekwondo Academy, which trains and certifies Taekwondo instructors through its leadership course.
Learn more about the Kukkiwon in our Taekwondo History section:
Go to: Taekwondo History: Kukkiwon
Black Belt Exams
Taekwondo Exams
Go to:
What is Taekwondo?
Safety is Always Important
A safe training environment is the most important goal of the Mount Shasta Martial Arts Program. We want people to walk out the door at the end of training in relatively the same condition that they walked in. In addition to respecting the safety of themselves, all members are required to respect the safety of others.
A Safe Environment = A Productive Environment. The importance of a safe training and learning environment cannot be stressed too much. For our quality learning process to offer results, a safe environment is essential. We offer a modern space with high-quality mats to go along with a structured, modern, and effective curriculum.

All Are Welcome
People of all ages are welcome to participate in taekwondo. We encourage everyone who is interested to try our program and learn if its for them. Children under 7 years of age must be accompanied by a parent. Even better, the parent is encouraged to participate, free of charge with their child(ren) to get themselves and their children started towards meaningful training.

More Information
Go to: Children and Taekwondo
Go to: Children and Martial Arts
Go to: Ready to Join