Martial Artists Win in Berkeley
Oct 26, 2011
Two Mt. Shasta residents, Chris Bonner, 23, and Xia Tian, 19, competed in a full-contact martial arts tournament winning one gold and three bronze medals at the 6th UC Yongmudo Championships held at U.C. Berkeley on October 15.
Yongmudo, a style of hapkido developed at Yongin University in Korea, incorporates a variety of skills including kicks, strikes, throws, submission wrestling, and joint-locks. Originally developed as a comprehensive system of self-defense, yongmudo now includes a format allowing participants to test their skills in competition.
Bonner and Tian competed in two separate competitions: (A) one-round of groundwork/wrestling; and, (B) two-rounds with one round of kicking/striking followed by one round of groundwork/wrestling.
A visiting yongmudo instructor from UC Berkeley, Master David Commins, oversaw Bonner and Tian's rank promotion exam followed by a special seminar on the competition rules on October 1.
According to MSMAP head instructor Chuck Buhs, Commins was very impressed with their skills and anticipated that they would be very competitive in the tournament. This observation proved accurate.
MSMAP in Action Xia Tian against a taekwondo black belt. It was a difficult Round 1 (Kicking/Punching), but Xia was able to work well in Round 2 (Groundwork/Wrestling).
Never Back Down
"At the tournament, my instructor, Dr. Ken Min, commented that Chris and Xia were winning everything," said Buhs. "His comment really highlights their "never back down' attitude, an important asset in a competition where there is so much going on."
The groundwork-only division was challenging for both competitors as they each faced a black belt opponent. They initially tried to offset the skills of their opponents through lots of movement, attempting to get their opponent off-balance and establish a superior hold.
However, when going for position, they couldn't quite match their opponent's technical expertise. Nonetheless, they eventually each won bronze medals.
In the intermediate two-round competition, Tian's experience from Muay Thai training in China's Szechuan Province served him well in the bronze medal match mixing hard punches with strong kicks. In the second round, Tian's superior groundwork skills controlled the action.
"This tournament makes me understand yongmudo more deeply," Tian said. "After competing against more powerful opponents, I am now full of spirit, will train harder, and will try my best to have better results next time."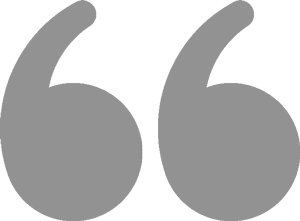 This was a fun and exciting tournament. It proves to me how training, dedication, determination can result in success everywhere.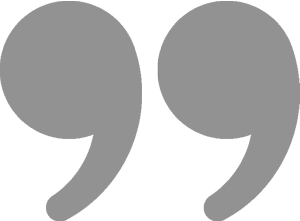 Best Male Competitor
Bonner faced a taekwondo black belt in the gold medal match. Rather than attempt to out-kick his opponent, Bonner closed the distance and used his punches to effectively negate his opponent's superior kicking skills.
Down by two points after round 1, Bonner mixed in his wrestling skills to dictate the tempo in the second round despite being exhausted heading into the final seconds. His push for superior position at the end was enough to make up the point difference and win the gold.
Bonner's competitive drive, boisterous enthusiasm, and gracious sportsmanship greatly impressed the officials, and he was awarded Best Male Competitor of the tournament. This makes two years in a row that MSMAP has come away from the tournament with this award.
Team MSMAP. A busy, productive day.
"This was a fun and exciting tournament," said Bonner. "I was really trying to push myself and compete to the fullest. It was a great feeling of accomplishment, and it proves to me how training, dedication, determination can result in success everywhere. Now I know what I need to focus on for next year."

MSMAP began an After-School Program on October 24 at Mount Shasta Elementary School for Sisson and MSE students ages 5 to 10.

More Information
MSMAP is a 501(c)(3) non-profit organization providing dynamic and modern martial arts training for children, teens, and adults since 2001. More information can be found on their website at www.MtShastaMA.org, email ( ), phone (530.859.2024), and on Facebook (MSMAP on Facebook).