Martial Artists Collect Mountain of Medals
May 24, 2017
The Mount Shasta Martial Arts Program team brought home a collection of gold, silver, and bronze medals from the 48th UC Open Taekwondo Championships and the 11th UC Yongmudo Championships at U.C. Berkeley on April 29.
MSMAP Head Coach Chuck Buhs explained that "taekwondo includes two distinct types of competition: forms and sparring. Forms are a series of prearranged techniques emphasizing balance, power, and precision. Sparring is full-contact kicking and punching above the belt offering some very creative, spontaneous matches. Yongmudo competition focuses on specific skills in consecutive rounds: kicking and punching; standing throws; submission wrestling; and, a combination of all of the above."
Family Time
After sitting out last year's event due to an injury, Eli Jones, 44, competed in yongmudo along with his son, Jackson, 12, winning two golds and a silver between them.
"Jackson had a great time at the competition," said Jones. "Every time he was knocked down, he got right back up. He didn't give an inch. After Jackson was all done, he said, "Dad, this is the best sport ever! Thanks for getting me into it.'"
Jones added that "it's been an awesome experience training and going to this competition with my son. Jackson started six months ago, and I didn't know if it was something that he would be into. As time went on, he just seemed to enjoy it more and more. It's been a great father/son bonding time. We talk about things we did in class on our way home.
"It's been amazing to watch Jackson grow in this sport. It's fun having him correct me when I do something wrong. He takes it seriously. It has definitely given me more motivation to get on the mat. Otherwise, I have someone at home complaining that he didn't get to go to class."
Shane Klebig, 35, and his daughter, Taya, 10, were another parent/child pair competing in yongmudo and taekwondo, respectively.
"It was great seeing our team in action on the mat and using all the skills that they've learned against people that we have not worked with," said Klebig. "When you're in class, you only have yourself and your teammates for comparison. You have doubt that you haven't learned enough. This event is a good measure of our progress."
Shane won silver and Taya won bronze in forms.
New Competitors
Rowan Theno, 13, competing in his second taekwondo tournament in as many weeks, said "it was cool. I learned that I need to take care of all the small details and have more flow in my techniques. It was also fun watching the black belt fights."
Rowan won silver in sparring and bronze in forms.
Charlie Brennan, 29, said, "There was a lot of respect between the competitors, and everyone did really well. It was great!"
When asked about his performance after winning two gold medals in yongmudo, Brennan said that he needs "to feint and set-up techniques and not just charge ahead every time. I changed my strategy between the first and second matches by not going full-out every second and using more combinations. I also need to work on my cardio. I didn't think I was going to continue after the first match — it was exhausting."
After a bit more consideration, Brennan added that "I like competition and challenging myself, but I didn't challenge myself enough. Next time, I want to do twice as much as this year: six fights, four medals, and 16-step demonstration. Goals lead to achievements, achievements are my goals!"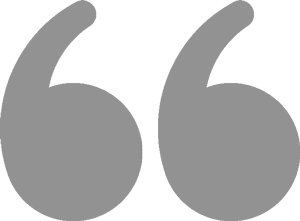 In yongmudo, I've gotten stronger and have more creative thinking than I did before.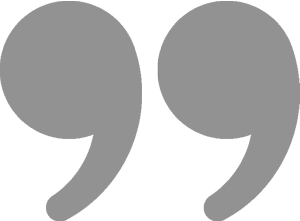 Domination
According to Buhs, Riley Witherell, 17, was the busiest MSMAP competitor "serving as team captain while competing in both competitions and winning two golds, a silver, and a bronze. In yongmudo, she was matched against older Cal yongmudo students yet showed excellent timing and strategy with a good mix of kicks and punches. She controlled distance between herself and her opponents through superior footwork allowing her to attack from different angles while keeping her opponents guessing. In the throwing and grappling rounds, she used leverage and applied strength to be a total boss. In short, she was unrelenting in maintaining pressure on her opponents."
"Riley dominated," said Brennan simply.
"I honestly don't know how I "dominated'," Riley shared. "I just kept kicking and pushing down on the girls with all my weight since the other competitors chose not to allow chokes or joint-locks. The girls were pretty tired."
"My mom is really proud because the competition showed how hard I have worked and the commitment I have for martial arts especially as I get ready for my black belt exam this summer," Riley added. "My dad thinks it's awesome that a junior in a small town high school could beat two college students by a 10-point margin."
When asked about the differences between the two arts, Riley explained that "taekwondo involves speed, agility, and flexibility. It's more disciplined. Yongmudo adds wrestling, throws, and joint-locks with a whole lot of freedom. I train in both because they offer different skills. In taekwondo, I've gained stamina, increased my flexibility, and improved my memory. In yongmudo, I've gotten stronger and have more creative thinking than I did before. Both have given me a change in confidence that everyone can see."
More Information
MSMAP is a 501(c)(3) non-profit providing empowering activities for youth, adults, and families since 2001.