McCloud Became Training Ground For Martial Arts Students
by Gene Eagle
Aug 16, 2006
Oover 120 enthusiastic students and instructors attended the University of California, Berkeley's 31st Annual Korean Martial Arts Summer Camp this past weekend at McCloud High School.
The camp began Thursday morning when students, staff and instructors, representing Idaho, Wyoming, Washington DC, UC Berkeley, a group from Korea, and six students from Yongin University began setting up tents on the well-groomed, grassy lawn at McCloud High.
ABOVE: A variety of activities were held at the camp: Dr. Minchul Kang provides details on a wrist throw. So Yeong Choi and Chris Choi lead kumdo training. And, everyone enjoys a few minutes to relax following the morning training session.
Instructors
Instructors for the camp included Dr. Kyung-ho (Ken) Min, founder of the UC Berkeley Martial Arts Program, and several master instructors, including Olympic medalists.
Taekwondo instructor and event organizer Master Chuck Buhs said Dr. Min, who founded UCMAP 37 years ago, "was one of the first people to bring taekwondo to the U.S."
UCMAP, according to Buhs, "provides quality instruction in six different martial arts — taekwondo, yongmudo, judo, karate, wushu, and taiji — for students, faculty, staff, and the surrounding community of Berkeley."
Instructors for the McCloud camp included:

Two-time heavyweight Olympic Gold Medalist (1992, 2000) and three-time Heavyweight World Champion (1993, '96, '97) Master Je Gyoung, a 7th degree black belt;
Two-time Olympic medalist (1996 bronze; 2000 silver), two-time World Champion (1997, 2001 and 2001 MVP), three-time World University medalist (1995 and '96, gold, '99 bronze) Professor Inchul Cho, a 5th degree black belt; and
Two-time Korean National Champion (1999, 2000), Olympic Games (2000, 7th place) Master Ji Whan Han, a 5th degree black belt.
Master Buhs, a Berkeley graduate, began his formal martial arts training there. He was with the program for five years, then moved on to teach at The George Washington University, Trinity College, and Washington Sports Clubs in Washington D.C. Last fall he returned to California to teach at St. Mary's College of California in Miraga, CA. This past summer he taught taekwondo classes at UC Berkeley.
"These classes are P.E. credit courses," he said, "not recreational activities. Students are receiving college units for taking them."
Taekwondo instructor Master Chuck Buhs (left) stands with Dr. Kyung-ho (Ken) Min, and UCMAP director, Dr. Russell Ahn during a break from an early Saturday morning training session. Dr. Min founded the University of California Berkeley Martial Arts Program in 1969.
Master Brian Wright (left) (Instructor at GWU in Washington, DC) and Dr. Norman Link (Associate Director at UCMAP) enjoy morning kumdo training. They have known each other since the mid-80's. Wright had taken his 6 degree black belt exam in taekwondo earlier at camp.
Activities
The instructors, maintained a daily regimen of physical, intellectual, and spiritual training for students throughout the four-day camp, starting with a 6 a.m. morning run, extensive warm-up, stretching sessions, and intensive instruction of various techniques in martial arts.
Participants were encouraged to try different martial arts throughout the day. For example, they could choose either taekwondo on the grassy campus grounds or yongmudo training in the Douglas DeBortoli gymnasium. Other martial arts during the camp included judo, kumdo (Korean swordsmanship), and ssirum (Korean folk wrestling). For one session, all five were options.
Students had ample free time, and evening lectures were offered to enrich their understanding of the martial arts.
Dr. Nigel Noriega translates and instructs for the Korean Folk Wrestling session.
MSMAP Steps Up
Dr. Min credited Master Buhs and Dr. Peter Halt of Mount Shasta for successfully organizing Summer Camp 2006, and for selecting beautiful McCloud as the camp's site.
Dr. Halt, a radiologist at Mercy Medical Center Mt. Shasta, began teaching taekwondo in this area in 2001.
He went to college in Berkeley and started training with Dr. Min in 1980, spending 10 years in his program as instructor and president of the Martial Arts Program.
Halt went to medical school in 1990. He presently teaches taekwondo classes at the Wellness Clinic at the Physical Therapy Center in Mount Shasta.
"They have a small gymnasium there, and I teach classes two evenings per week," Dr. Halt said. [MSMAP Editor's Note: See the current schedule and location for MSMAP activities: MSMAP Schedule]
"UCMAP is recognized nationally and internationally as a wonderful example of how the martial arts curriculum can be incorporated into the mission of colleges and universities for higher education, not just as recreational activities but as a potential training grounds of leadership skills," he said.
Crystal Coulter-Nava and her sister, Michelle, enjoy a few moments of outdoor training before Crystal is promoted to one of MSMAP's first two black belts.
Black Belt Exam
Promotional testing for 1st Degree Black Belt was held Saturday morning for two students from Washington D.C. and two from Mount Shasta, Crystal Coulter-Nava and Joe Alva.
Two students from Wyoming also tested for 2nd Degree Black Belt, and Master Brian Wright of Washington D.C. tested for 6th Degree Black Belt.
Visitors
A long way from home, but enjoying the event, Kyle Gilman, age 12, of Powell, Wyoming, has been a student of taekwondo for two years.
"I think it's really a great experience, I am continuously challenging myself," Kyle said. "I am making new friends and learning self defense."
When asked what he thought of the program, Kyle replied, "I'd like to say it's a great program for everyone. It builds strength and character. Anyone can be in it, you don't have to be a certain person to join."
Kyle says when he grows up he wants to be either a geologist, chemist or meteorologist.
"I've always had the desire to be in martial arts," said Michael Redman, 11, of Boise, Idaho. "I am learning how to defend myself and getting a lot of self confidence. It's a lot of fun."
Both students agreed, "McCloud is really a great town, and we enjoy being here."
Closing Ceremonies
Following training Sunday morning, a closing ceremony was held in the Douglas DeBortoli gymnasium, where students demonstrated their skills in acrobatics and self defense. The ancient art of kumdo was also demonstrated. Kumdo is a modern martial art of fencing. The name means, "the way of the sword."
A promotional ceremony was also held, formally recognizing the black belt candidates who had passed their requirements.
"They are now black belts at their respective levels, and receive certificates stating as much," explained Buhs.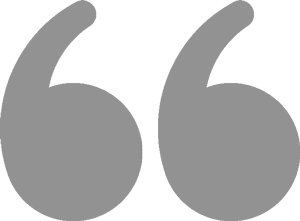 The scenery is absolutely beautiful and the mountain is magnificent. And, the people are very generous.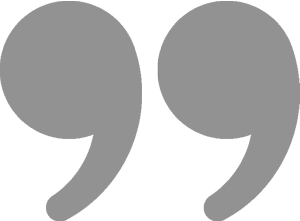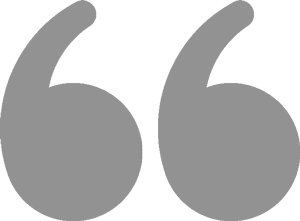 The scenery is absolutely beautiful and the mountain is magnificent. And, the people are very generous.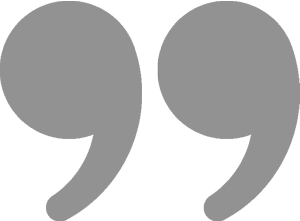 Appreciation
Dr. Min expressed appreciation to Siskiyou Union High School superintendent Dick Holmes, McCloud High principal Jim Burger, school groundskeeper Nick Nicholas, and his wife Susan, for providing the grounds and facilities and their help in making this year's summer camp a success.
"The scenery is absolutely beautiful, and the mountain is magnificent," Dr. Min said. "And the people are very generous."
Dr Min celebrated his 70th birthday this year. He is a 9th degree black belt.
There are 10 degrees in black belt; the 10th is given posthumously.
"I don't want my 10th degree black belt any too soon," Dr. Min said with a smile.
Learn More
Black Belt Exams
Taekwondo Exams
Go to:
What is Taekwondo?
MSMAP is a 501(c)(3) non-profit providing empowering activities for youth, adults, and families since 2001. MSMAP has moved completely online during the COVID-19 pandemic. There are a variety of activities being offered through Zoom. For more information, contact us via email, phone, Facebook, and on the web.