WHS Sophomore's Growth Seen in Successful Black Belt Test
Feb 2, 2011
After nine years of diligent training, Weed High School student Griffin Hough realized a long-held dream and took his first degree black belt exam in early December.
Challenging & Fun
Hough traveled to UC Berkeley with his parents and demonstrated a variety of skills including basic movements – blocks, strikes, stances; forms (prearranged movements); advanced techniques requiring jumping and spinning; and full-contact free sparring in front of over 100 spectators and martial artists.
"I was very nervous but wanted to do my best," says Hough. "It was challenging and fun."
"I was amazed at his level of skill," says his mother Jeanne Hough. "Watching him perform made me realize how much he has grown. I can remember our first day at the Mount Shasta Martial Arts Program in 2001 [with founding instructor Dr. Peter Halt]. Griffin was a bit apprehensive and unsure. At the black belt exam, I saw a young man who was confident and proud of his accomplishments."
"The UC Berkeley martial arts program is a long-established, high-quality program entering its 43rd year," says head instructor Chuck Buhs who was the senior panelist on the grading board. "It's looked upon as the premier university martial arts program in the country with an outstanding international reputation. Both Dr. Halt and I received our black belts through this program, so it makes sense to offer Griffin the same opportunity to prove his skills."
In addition to the physical exam, Hough was required to submit a personal essay and book report to further expand his understanding of, and appreciation for, the martial arts and how they benefit other areas of his life.
"All the paperwork for my exam is a good warm-up for my senior project," says Hough. "My main priority is school."
"The requirements for black belt encompass exercising our brains along with our bodies," adds Buhs. "There is an ancient saying, 'Pen and sword in accord.' Physical talent, skills, or whatever are not enough — education is as important, if not more so, as the physical training. Griffin's accomplishment is impressive because his preparation served him well for this exam and now allow him to successfully meet other challenges."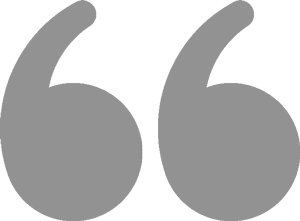 I want to be a safe person to be around. I like to find the diplomatic solution as the way to work things out. I'd rather make friends than enemies.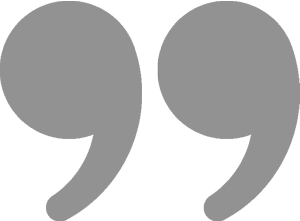 Support
Family support was also a key ingredient to his accomplishment.
"My extended family has been very supportive, and my parents always encouraged me to stay focused, determined, and organized," says Hough. "My father has driven me to every practice for the last nine years. They helped me to prepare for tournaments and to balance my schoolwork with Taekwondo practice. Both are important to me."
Weed High School English teacher Mary Jo Coffman sees the results firsthand in Hough's performance at school.
"Griffin listens and observes carefully, is not afraid to comment on any question, and often has a unique way of looking at situations," says Coffman. "His years of training are obviously the foundation for his self-possession. Most young people are NOT able to represent themselves comfortably in front of adults and it takes a great deal of work to manage that situation. Griffin is a real pleasure to teach."
Despite his skills, Hough is still a typical teenager.
"He does not overtly present himself differently from other students," adds Coffman. "Griffin is a typical sophomore boy in many ways. He has a good sense of humor and is very respectful and responsible."
The Payoff
"Griffin's training and testing helped him to realize the importance of tenacity and dedication," agrees Mark Hough, Griffin's father. "These efforts will serve him as he moves toward adulthood in all aspects of his life. Griffin's involvement in the program has developed a sense of responsibility in him and continues to increase his maturity level. He has developed a strong drive to help others and contribute."
"I want to be a safe person to be around," Hough says. "I like to find the diplomatic solution as the way to work things out. I'd rather make friends than enemies."
"Griffin is impressive," says Buhs. "He is an example of how intelligence, confidence, and humility combine in a positive way to achieve big things."
"There is still lots of room for improvement," concludes Hough. "Getting my black belt simply means that I am a serious student."
Learn More
Black Belt Exams
Taekwondo Exams
Go to:
What is Taekwondo?
MSMAP is a 501(c)(3) non-profit providing empowering activities for youth, adults, and families since 2001. MSMAP has moved completely online during the COVID-19 pandemic. There are a variety of activities being offered through Zoom. For more information, contact us via email, phone, Facebook, and on the web.